Contacts and Interesting Web Links
Updated March 11, 2006
On-Line Forums & Picture Gallery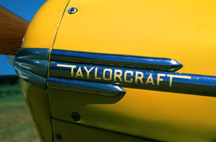 Taylorcraft Foundation Discussion Forum Join the Taylorcraft Foundation and Owners Club web based Discussion Forum. Archive of previous discussions, photos, documents. 
http://vb.taylorcraft.org

Taylorcraft Foundation Photo Gallery is a place where you can create your own account and upload photos of your Taylorcraft to share with the world.
http://gallery.taylorcraft.org
Related Resources
Jim & Dondi Miller; Poly-Fiber & Ceconite Distributors.
Provides advice and help to their customers.
(Toll Free) (877) 877-3334
e-mail: info@aircrafttechsupport.com
Web site: www.aircrafttechsupport.com
Also see: www.poly-fiber.com
Barber Airport model flying field. John & Bob Gates who put the site up have a company that does aerial photos with a remote control helicopter that is AWESOME. The Alliance-Barber airport was photographed with this method and these pictures are on the web. They do a lot of aerials surveys and photography around the country, if you can ever use them contact them and I am sure they will do a good job.
Forrest leaps forward into the web with his own site. Now he can have the same humbling experiences that many webmasters have enjoyed for the past 8 or 9 years. You can teach old dogs new tricks!
Parts, repairs, flight instruction, FBO services at Alliance-Barber Airport.
Forrest Barber fbarber@alliancelink.com
13820 Union Ave NE
N.E. Alliance, OH 44601-9348
(330) 823.1168
P.O. Box 571
San Marcos, Tx 78667
e-mail : bhpowell@buellpowellrestoration.com
phone : (830) 935-2294
Skydiving and photos of the airport.
FAA Records: Total Aircraft History Report from FAA archives
Write: FAA Aircraft Registration
P.O. Box 25504
Oklahoma City, OK 73125
Specify the Registration number (Nxxxx), that you want only the Luscombe history in case the number has been reassigned to another aircraft. Its suggested you enclose a check for $10.00 to get the ball rolling.
Typical cost is $3.00 to $7.50. Some get their copy in a week or so, some in a month. Some records may be copied on microfiche which you can read at your local A&P, NAPA auto parts store, or public library.
Note: See more details on this in the "Factory Archives" section in the main directory.

Update:

FAA now putting records for active aircraft on CD-ROM, you can purchase for very little money.
 Maps Air Museum is an all volunteer, non-profit organization dedicated to preserving AMERICA'S AVIATION HERITAGE. A KRON-CANTON AIRPORT (CAK), N. CANTON, OH
2008 Wood Court, Plant City Florida, 33567 - 813.752.3711
International/Southwest Stinson Club
Dedicated to the appreciation and preservation of Stinson aircraft and their heritage.
Devoted to flying and maintaining the Taylorcraft Legend
We are a group of people who love airplanes, flying and each others company and are dedicated to keeping the old airplanes flying, especially our favorite, the beloved Taylorcraft.
The history of Orin Welch and his airplanes
Honorary Members
R.I.P Old freind; Tucker hound: http://www.myspace.com/tuckerhound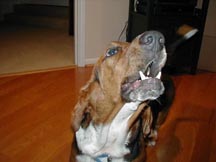 <
Ms. Kelli Belle: